Featured Recipients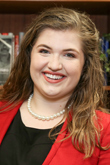 Ryann Alonso
Truman Scholar - 2017
A senior and Silas Hunt Distinguished Scholar, Ryann is a 2017 Truman Scholar. As a political science and communication major, she has immersed herself in a variety of leadership activities, including Young Democrats, Associated Student Government, and local and state political campaigns. Ryann is particularly interested in voter rights, and plans to earn a law degree and concentrate on constitutional law prior to working in public service increasing voter participation.
---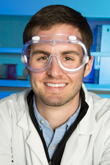 Ryan DuChanois
Gates Cambridge Scholar - 2016, National Science Foundation Graduate Research Fellow - 2016
As a civil engineering major, Ryan ('16) was interested in expanding global access to potable water. In pursuit of this, he studied and researched in Ethiopia, South Africa, and India during his time at the U of A. Prior to graduating, Ryan was awarded a Gates Cambridge Scholarship, an NSF Research Experience for Undergraduates, an EPA Greater Research Opportunities Fellowship, and an NSF Graduate Research Fellowship. He recently earned an MPhil in engineering for sustainable development at the University of Cambridge. Ryan is an MS/Ph.D. student in environmental engineering at Yale University, where he researches "the economic, social, and political factors that inhibit proper water technology implementation."
---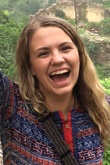 Jessica Garross
Critical Language Scholar - 2017
International business major Jessica Garross won a 2017 U.S. Department of State Critical Language Scholarship to study the Urdu language in India. Jessica is also pursuing minors in Arabic and international development. She plans a career in the field of refugee resettlement, working either for a refugee resettlement agency or for the U.S. Department of Homeland Security. "I wanted to apply for the CLS because I have always loved learning other languages, and I knew my Arabic background would help me to learn Urdu," says Jessica.
---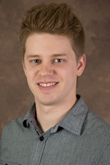 Wilson Guillory
Goldwater Scholar - 2016
Wilson Guillory (biology, '17) was named a Barry M. Goldwater Scholar in 2016. He was one of 252 students in the nation to receive the honor, and he is the University of Arkansas's 51st Goldwater Scholar.
Wilson completed his undergraduate research with Andrew Alverson, assistant professor of biological sciences, by studying molecular phylogenetics. Wilson was also accepted to two separate highly-competitive National Science Foundation Research Experience for Undergraduates, first at the Field Museum of Natural History in Chicago, and then at the Smithsonian's National Museum of Natural History in Washington, D.C. Currently a graduate student at Southern Illinois University, Wilson plans a career in academia as a professor.
---
Ailon Haileyesus
Harvard-Amgen Scholar - 2015
Ailon ('15) majored in biomedical engineering. She sought out research and leadership opportunities that allowed her to pursue her academic interests, culminating in an invitation to the ten-week Harvard-Amgen Scholars program. Ailon says she was "excited to experience different aspects of research and graduate work with students from around the country who have my same passion for discovering something new" during her time as an Amgen Scholar. She is currently studying for a Master of Science in Bioengineering Innovation and Design at The Johns Hopkins University.
---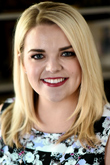 Victoria Maloch
Truman Scholar - 2016, Marshall Scholar - 2018
Victoria Maloch ('17) was named a 2016 Harry S. Truman Scholar and a 2018 Marshall Scholar. As a U of A student, Victoria was a member of the Student Alumni Board, the Volunteer Action Center, and Chi Omega, as well as treasurer of the Collegiate Farm Bureau and senator in Associated Student Government. She took a year off of school when she was selected as one of six national officers for the National Future Farmers of America, helping to increase FFA's social media footprint, develop its communication platform, and conduct leadership training conferences across the country. She will use her Marshall Scholarship to study for an MPhil in Comparative Social Policy at Oxford University.
---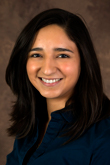 Karla Morrissey
Goldwater Scholar - 2016
Karla Morrissey (chemical engineering, '17) was named a Barry M. Goldwater Scholar in 2016. She was one of 252 students in the nation to receive the honor, and she was the University of Arkansas's 52nd Goldwater Scholar. Karla researched renewable energy under the guidance of Greg Thoma (professor of chemical engineering) and Roy McCann (professor of electrical engineering). As a sophomore, she participated in a National Science Foundation Research Experience for Undergraduates at Kansas State University, and this resulted in Karla co-authoring a paper on plug-in electric vehicles. Karla is currently a doctoral student in chemical engineering at the University of Arkansas, and she plans a career in sustainability.
---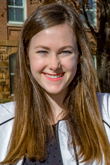 Danielle Neighbour
Truman Scholar - 2016, Schwarzman Scholar - 2017
Danielle ('16) is the U of A's first Schwarzman Scholar. She was also named a 2016 Harry S. Truman Scholar. "I'm grateful for the opportunity to spend a year learning from global leaders in preparation for a future dedicated to public service" says Danielle. She is passionate about providing clean drinking water to communities around the world. A native of Lenexa, KS, Danielle was an Honors College Fellow who majored in civil engineering with a minor in Spanish. She took full advantage of her time at the U of A, including maximizing study abroad opportunities. Danielle studied in Belize, Ecuador, and Vietnam. She served as Secretary of the American Society of Civil Engineers, and on the boards of the American Society of Civil Engineers Arkansas student chapter and Chi Epsilon (an honors society).
---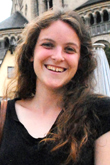 Rachel Ungar
DAAD RISE Intern - 2017
Rachel Ungar, an honors biology major, received a DAAD Research in Science and Engineering (RISE) internship for the summer of 2017. The summer after her sophomore year, Rachel was selected for a 2016 summer internship at the National Institutes of Health in Bethesda, MD. While there, she researched rare genetic diseases at the National Cancer Institute. Her DAAD research was at the German Cancer Research Center in Heidelberg, where she researched neuroblastoma, a childhood brain cancer, and the potential use of medication to suppress gene expression as a means of increasing survival rates.
"While conducting research alongside some of the top cancer scientists in the world, I was expected to work at their standard, which has taught me a lot," says Rachel. "I learned how to pick up skills quickly, think critically, and work independently. As an international student in Germany, I was able to see firsthand how differences in education and culture in other countries affect research.... After these experiences I feel much more prepared to enter graduate school as I feel more confident in my computational abilities, have refined my interests, and have learned how to navigate new places."
---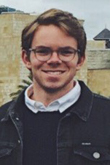 Ian Wicks
Fulbright English Teaching Assistant - 2016
Ian Wicks (international relations, Latin American and Latino studies, psychology, and Spanish, '16) received a Fulbright English Teaching Assistantship in Madrid, Spain for the 2016-17 academic year. He was involved in multiple campus and community organizations, including the Ozark Literacy Council, Interhall Congress, and Honors College Ambassadors, and he held an internship for Senator Mark Pryor in Washington, D.C. Having completed his Fulbright year, Ian is pursuing an MPhil in international relations and politics at the University of Cambridge, with plans for a career in diplomacy.
"I was able to study abroad in Argentina, England, Peru, and Spain," says Ian. "During two of these programs I also held internships with local NGOs. These experiences not only changed the way I see the world, but also changed the way I see myself. My experiences abroad inspired me to pursue a career in international public service, through which I hope to bring a little more compassion and understanding into international affairs."