2023 Awards Ceremony
We are thrilled to congratulate the more than 250 students who, with the support of dedicated faculty and staff mentors, received awards and recognition at the state, national, and international levels during the 2022-2023 academic year.
The Office of Nationally Competitive Awards and the Office of the Provost are proud of your many accomplishments!
---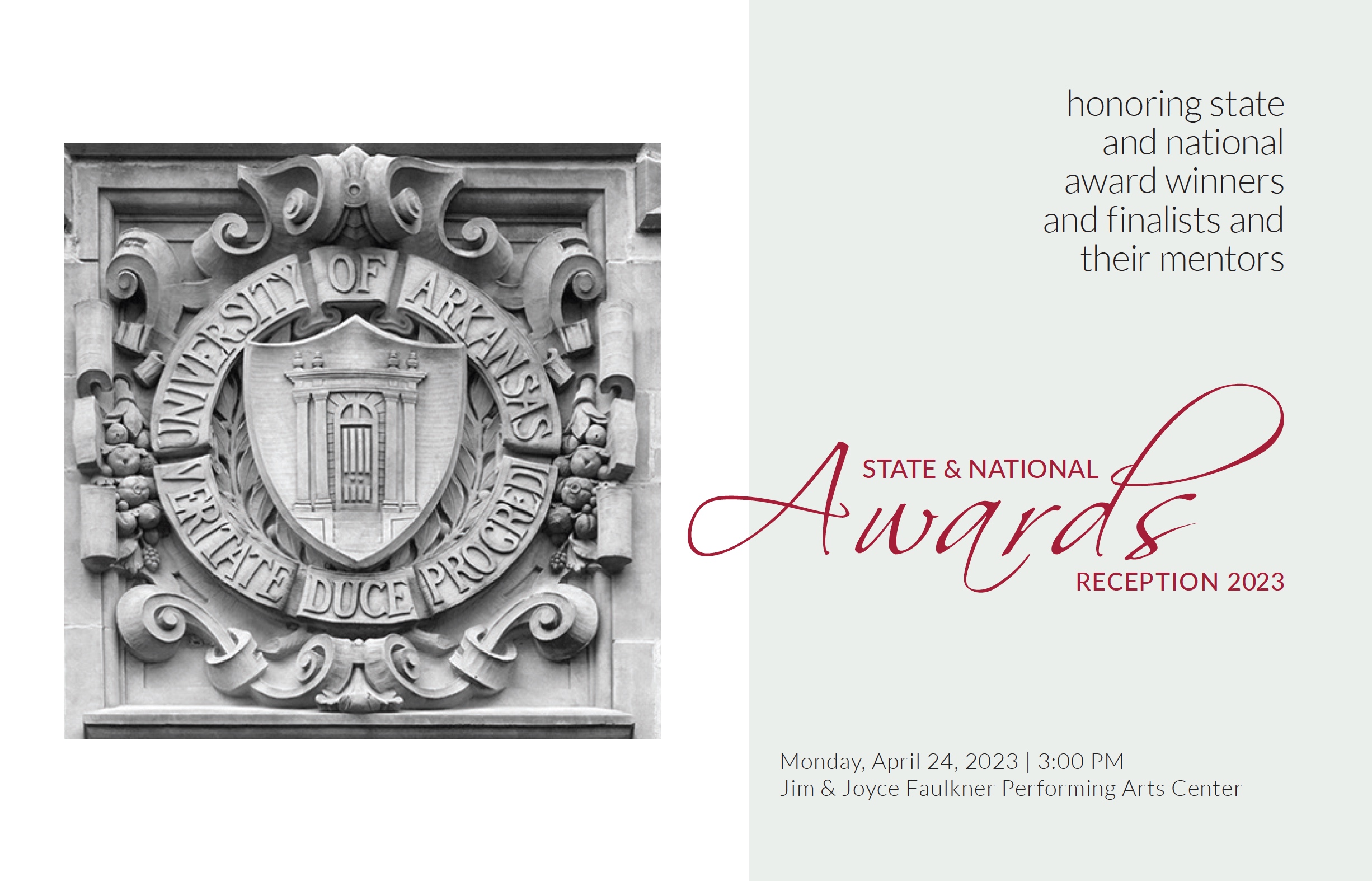 Download the 2023 Awards Ceremony booklet.
---